We offer a wide range of specialty products designed for treatment in areas such as Diabetes, Parkinson's Disease and Schizophrenia. You can find further information on these products below.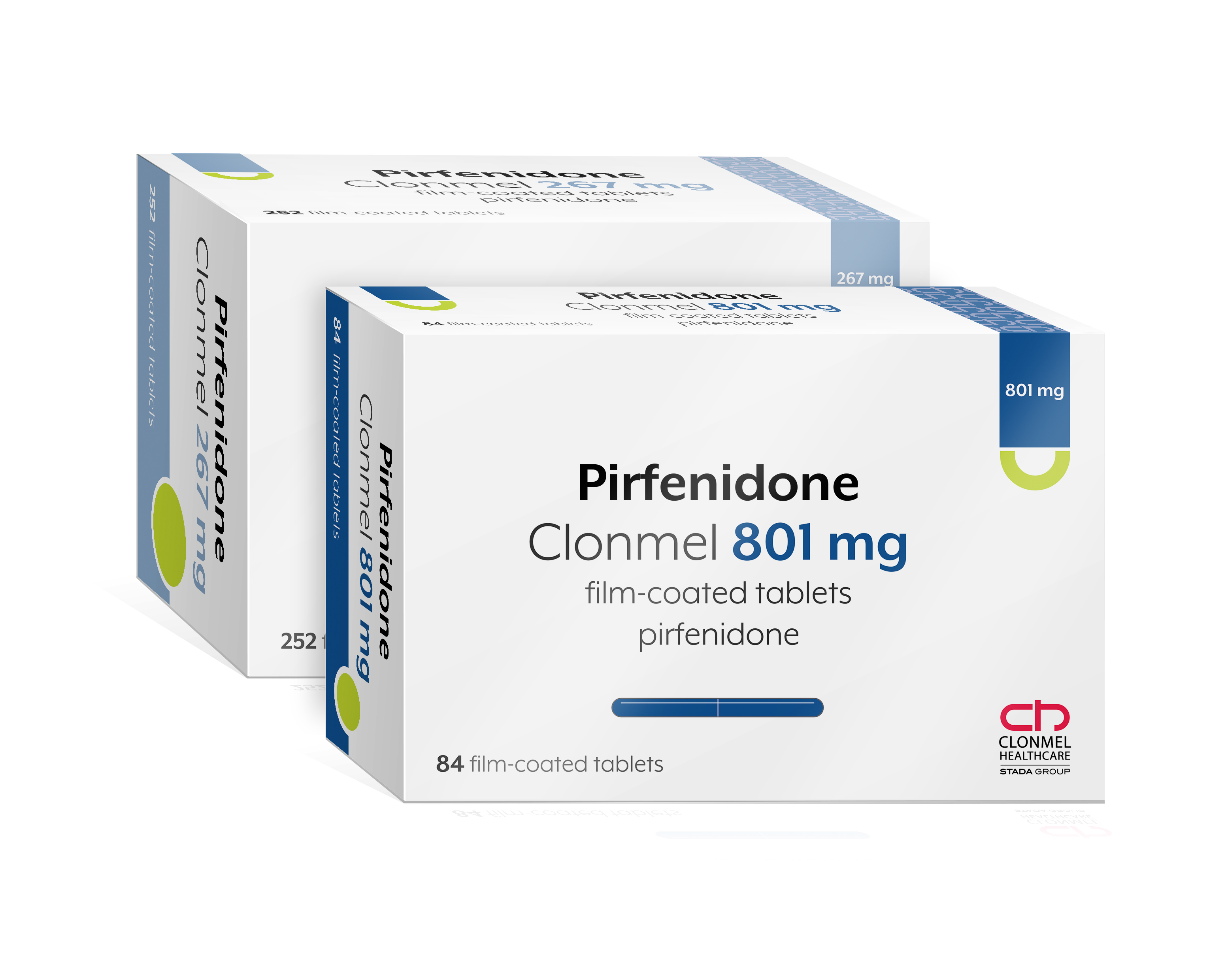 Specialised Products
Pirfenidone Clonmel
Pirfenidone Clonmel contains the active substance pirfenidone and it is used for the treatment of mild to moderate Idiopathic Pulmonary Fibrosis (IPF) in adults. IPF is a condition in which the tissues in your lungs become swollen and scarred over time, and as a result makes it difficult to breathe deeply. This makes it hard for your lungs to work properly. Pirfenidone Clonmel helps to reduce scarring and swelling in the lungs, and helps you breathe better.
Active Ingredient:
Pirfenidone