Our OTC range
We have a vast range of over the counter products that cater for all the family's needs, from pain management solutions to baby's nappy rash. Search the A-Z list below to find out more information on our OTC range.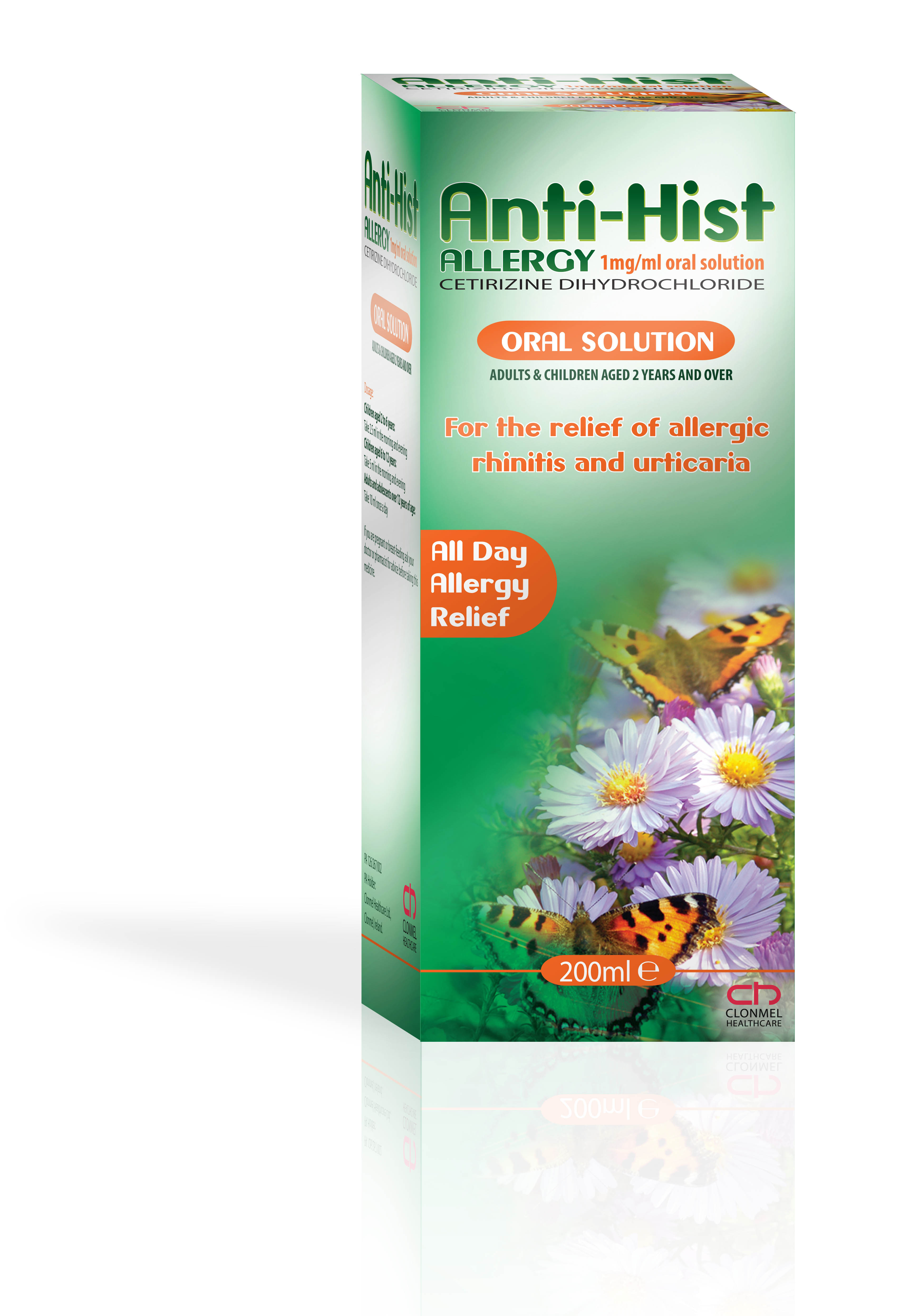 OTC
Anti-Hist Allergy Oral Solution
Anti-Hist Allergy oral solution is used to treat adults and paediatric patients aged 2 years and over who have hay fever (seasonal allergic rhinitis), year round allergies such as dust or pet allergies (perennial allergic rhinitis) and urticaria (swelling, redness and itchiness of the skin).
Active Ingredient:
Cetirizine Dihydrochloride